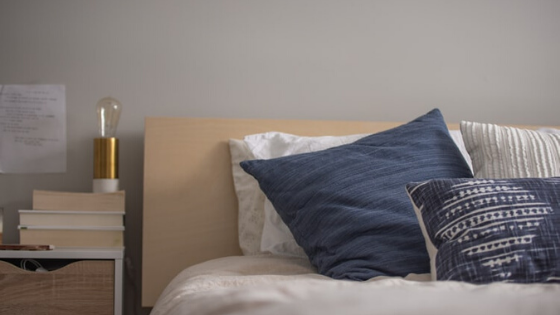 The bedroom in your Wilmington, NC apartment should be your stress-free, serene resting place. But, sometimes, this is the room that catches all the junk that doesn't have somewhere else to land, because it's one of the areas most visitors rarely ever see. Keep your bedroom clutter-free and best for rest with these three ways to prevent bedroom clutter.
Invest in a Storage Trunk or Chest for the Foot of Your Bed
A lot of people keep a bench at the foot of the bed, but this is the perfect place to add a little extra storage, which is something every bedroom needs. The convenient thing about having a trunk or chest at the end of the bed is that you can drop in extra blankets, pillows and other things that constantly clutter up the space. If a trunk is large enough, you can even use it to keep things like:
Extra jackets that don't have room in the closet.
Keepsakes that don't have another place for safekeeping.
Photo albums or decor that you're currently not using.
Keep Your Closet Cleaned Out and Ready to Catch What Needs to Be There
If you're constantly fighting with all the junk in your closet, it leaves little room for the stuff that really should be there. Naturally, this means shoes, clothing, jackets, and other belongings that should be in the closet are hanging out in your bedroom. Make sure you go through your closet and clean it out every few months, eliminating anything in there that you no longer wear or use. Having somewhere to put the things you actually use prevents clutter in your bedroom.
Make Use of Under-Bed Storage
There's no reason for any area to be dead space without a purpose, especially a spot like under the bed where you can easily hide stuff away. You can pick up under-the-bed storage containers with wheels on the base to roll them in and out easily. If you want a free solution, consider shallow cardboard boxes. You can paint the outsides of the boxes the same color as your floor so they don't show up.
With a little extra effort and some good ideas, you can keep your bedroom clutter-free. Reach out to us at Quad to find out about the roomy bedrooms in our Wilmington, NC apartments.