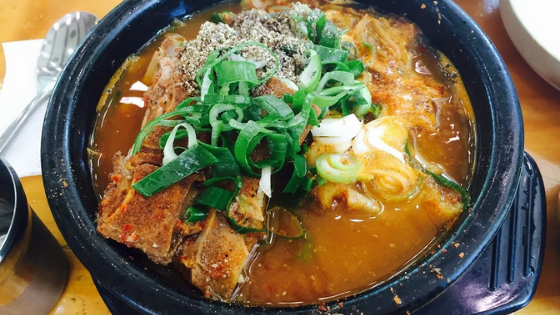 When winter begins to settle in at our Wilmington, NC apartment community, our residents bring out their slow cookers. After all, is there really anything better than a hot, hearty meal after a long day of work or studying? We don't think so! With this in mind, we've found a few go-to slow-cooker recipes that are easy to make and super satisfying.
1. Slow Cooker Chicken and Mushroom Stroganoff
When the temperatures start to fall, nothing's better than hot, creamy noodles. With this recipe, most of the meal makes itself while the chicken simmers in the warm blanket of cream cheese and cream of chicken soup. Just before you're ready to eat, cook the noodles in a pot of hot water, and enjoy a meal that's made for kings and queens.
2. Slow Cooker Mongolian Beef
Nobody said slow-cooker food needs to be bland. In fact, it's quite the opposite, and this Mongolian beef recipe will prove it. It provides a great combination of spicy and sweet, and it's super easy to make. Simply coat flank steak with cornstarch and add it to a slow cooker that's filled with flavoring ingredients. After two to four hours, you'll have a belly-filling meal that deserves a second serving.
3. Crockpot Shepherd's Pie
This is a great recipe if you have extra ground beef that you need to use up, but if you're trying to go for a more traditional version of shepherd's pie, ground lamb works great, too. Some peas and carrots work well together when they hang out in a slow cooker for a few hours. About a half-hour before it's time to eat, place instant mashed potatoes on the mixture to get the full effect. This is an easy weeknight meal that won't leave anybody hungry.
4. Slow Cooker Tofu Tikka Masala
The slow cooker isn't just for meat; you can make some mean dishes using tofu and other vegan- and vegetarian-friendly ingredients. For this dish, extra-firm tofu stands in as the main protein while a varietal assortment of spices and veggies take their places as best supporting actors.
If you're looking for an apartment home in Wilmington, NC where you can get creative in the kitchen, then schedule a tour with our Quad Apartment Homes team today!