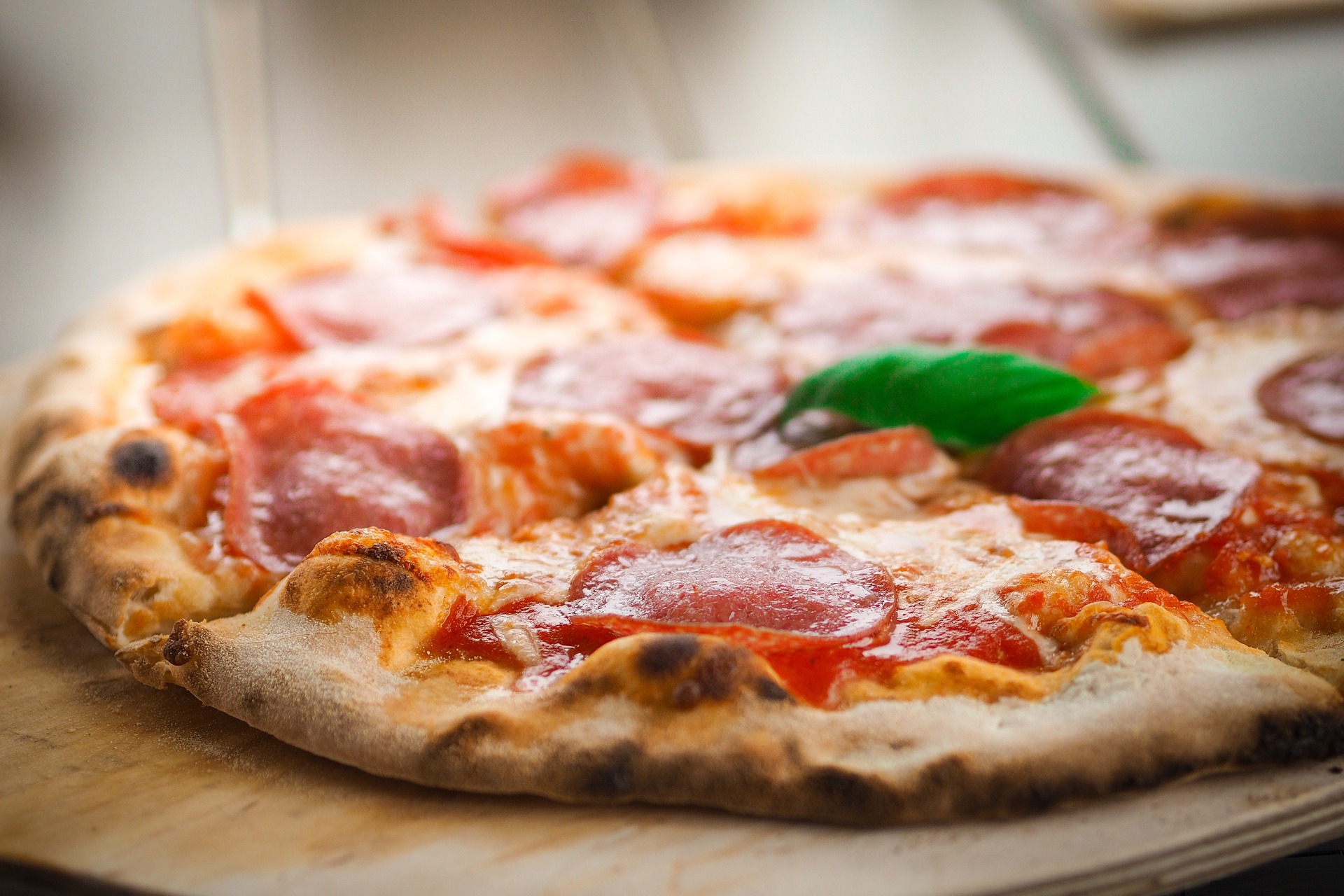 Although pizza is always our go-to take out order, making pizza at home can be fun (and easy) too! We hope our Quad residents in Wilmington, North Carolina, enjoy these fun at-home pizza ideas.
How to Make Pizza at Home
The convenience of frequenting your favorite local pizza restaurant or taking one to go is hard to pass up. No work and cool toppings are enticing. But you can expand your penchant for pizza by crafting a culinary masterpiece at home with this easy recipe.
Gather These Ingredients
3 ½-cups of all-purpose flour
¼-ounce of active dry yeast
¼-cup of canola oil
1 tablespoon of sugar
1 teaspoon of sea salt
1 ¼-cups of warm water
15 ounces of tomato sauce
4 garlic cloves (minced)
2 teaspoons of dry basil
2 teaspoons oregano
How To Make
Pour water into a large bowl and gently mix in yeast and sugar until they dissolve. Wait five minutes. Mix in oil, salt and then slowing add flour. The dough should form.
Sprinkle flour onto a clean surface and knead dough until it becomes elastic-like. Place the dough in a covered, non-stick coated bowl and leave in a warm location for 45 minutes.
Divide dough into two parts and form each to insert in greased 12-inch pizza pans. Blend tomato, basil, garlic, and oregano in a bowl and ladle over pizza crust. With the pizza crust ready, it's time to get creative with toppings.
Fun At-Home Pizza Topping Ideas
It' not uncommon for pizza-lovers to look past the cheese and think about amazing toppings. But great cheese goes a long way to making great pizza. The most common at-home cheese is mozzarella. Start by including mozzarella for half the blend. Now think about other cheeses you adore.
You might consider traditional cheddar, Monterey jack, sharp cheddar, Mexican blend, goat cheese, Swiss, feta, and Brie among others. Once you've made a unique selection, consider these creatively delicious toppings.
Bacon: Yes, everything goes better with…
Pineapple: Sweet, tangy and juicy, it's a unique option.
Caramelized Onions: Great in burgers. Why not?
Pulled Pork: An iconic cultural option that's great in other presentations.
Crab Meat: Flavorful, yet not as overwhelming as sardines.
Macaroni and Cheese: Comfort food on top of comfort food. Talking about double-dipping!
When making pizza at home, you don't need to color inside the lines. Go for it!
We hope our Quad community members enjoy these fun at-home pizza ideas. If you or a friend would like more information about our Wilmington, NC apartments, call us today.